Dental Veneers From £350
Free consultations
0% Finance Plans
Custom Made Smiles
No Pain
Dream Smiles In Only Two Visits
Suitability
Veneers can be used to eliminate the issues you may have with your smile. Gaps between teeth, damaged or discoloured teeth, and chips or cracks in the enamel are all likely to prevent your smile from shining as brightly as you desire. However, all of these issues can be easily resolved through the placement of dental veneers.
The process
Veneers are small slithers of material that are attached to the front surfaces of the teeth to create the perfect smile. The shape and colour of the veneers are chosen and models are often made before commencing treatment to determine the desired results.

At your first appointment, your dentist will prepare your teeth for the cosmetic veneers and then take an impression, which is then sent to our technicians at the laboratory where the veneer is made. After this, the veneer is tried in the mouth to check that you are happy with the colour, shape and size before it is cemented to the tooth surface.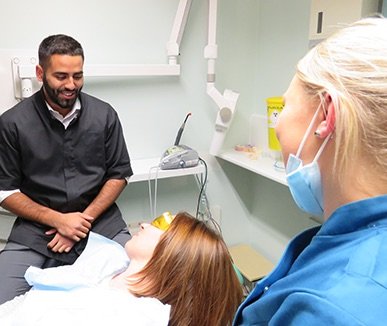 Types of veneers
We offer many different types of veneers including EMAX Veneers, Feldspathic Veneers and Porcelain Veneers. All of our cosmetic veneers are custom made by our highly skilled laboratory technicians. We also offer composite veneers – this type of veneer is crafted by your dentist and can be fitted on the same day.
Find out more about the different types of veneers we offer below:
EMAXVeneers
EMAX Veneers are a fairly new and extremely popular type of dental veneer. They are very thin and last on average 10-15 years, however, if you look after them they could even exceed the average lifespan. EMAX Veneers do not require any preparation prior to application and, as they are produced in a laboratory, you would only need a couple of dental appointments for the treatment to be completed.
Feldspathic Veneers
Feldspathic Veneers are porcelain veneers that are created by painting very thin layers of porcelain and baking this in an oven. This is quite a tricky process and can take several attempts to produce the right veneer contour.
Porcelain
Veneers
Porcelain Veneers are a popular choice of cosmetic veneers as the porcelain material is similar to the natural tooth enamel, providing a string layer which allows the veneer to be resilient against daily life.
Composite
Veneers
Composite Veneers are created using a tooth-coloured resin which is applied and sculpted directly onto the teeth. Composite Veneers can be slightly thicker than the other veneers but require very little preparation work.
Lifespan
Dental veneers can last many years, especially if you reduce the sugar and acid intake of your daily diet and maintain an excellent cleaning routine.

Cosmetic veneers should last for many years, however, as with normal teeth, they can chip or crack. In most cases, veneers can be repaired, although sometimes you will need to have the veneer replaced.
What are veneers and why would you need them?
Veneers are constructed using small pieces of composite or porcelain material that are applied to the surface of the tooth. Cosmetic veneers can make teeth appear to be whiter and straighter and can also prevent damage to the tooth underneath.

Veneers are an ideal solution to the following issues:
Damaged teeth
Discoloured teeth
Gaps between your teeth
Chipped teeth
Cracked teeth
Teeth that are showing signs of aging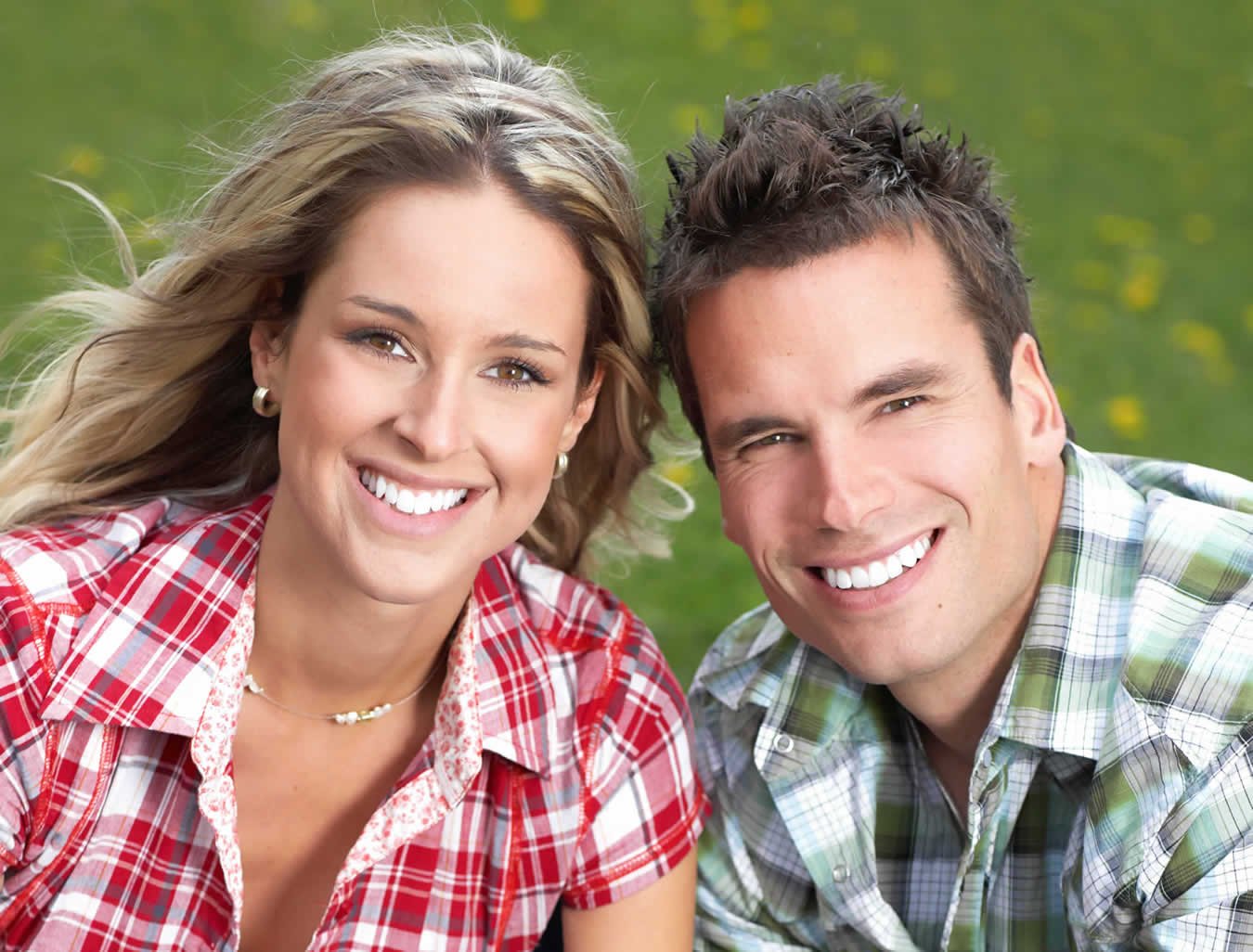 Benefits of veneers
As veneers are sculpted for each individual patient, no two veneers are the same, and you can hardly distinguish them from your own teeth as they provide a natural tooth appearance. Veneers can completely change the appearance of your smile which can, in turn, increase confidence and happiness. The gum tissue is extremely tolerant of veneers and porcelain veneers are stain resistant from coffee, tea, red-win stains and cigarette smoke.   
Disadvantages of veneers
Dental veneers are an expensive cosmetic treatment and the process isn't reversible, therefore. you should be fully committed before going through with the procedure. Some cracks or chips on veneers aren't repairable and so the veneer would need to be replaced in to maintain the perfect smile. Depending on the type of veneers you decide upon, some of the tooth's surface may be removed and this can result in your teeth becoming more sensitive to hot and cold drinks and food.
Pricing
The price of cosmetic veneers depends on the type and number of veneers you decide to have. For further information on dental veneers please email [email protected] or call 01905 773 111
What our clients say…
We are proud to say that our patients have said some lovely words about us in our  Care Quality Commission (CQC) inspection:
"For me personally I cannot fault the treatment I have been given, got the appointment times I wanted and was seen straight away".

"Explained what the treatment included and what was involved. I was given time to consider what I wanted"

"I'm a very nervous patient, but the dentist and staff always put me at ease and make me feel comfortable offering good advice."